A Probable History of the Golden Family
of Newberry, South Carolina Since 1761
Updated 2022.04.01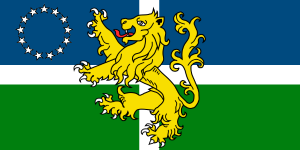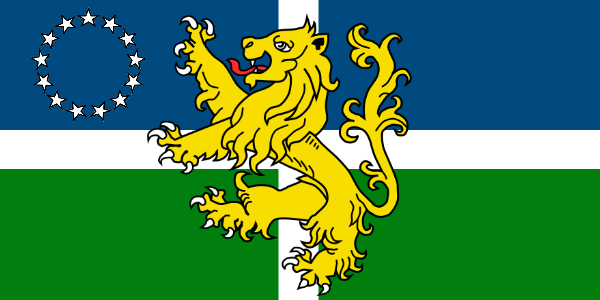 Traditional 'Golden and Golding' colors and design are red and gold. Shown below are elements from three different Golden, Golding and Goulden family crests.


DNA and yDNA testing analysis indicates that our Goldens have no historical or lineal relationship to Irish or UK Goldens, Goldings or similar names. [1]There are 230+ Goldens that are yDNA tested via FamilyTreeDNA as of 2022. Our Goldens are among the largest of all tested families. There are no yDNA matches with Goldens that do not have origin in … Continue reading
Wanting something to put on my coffee cup, colors and graphics associated with our known history and DNA geographic origins prior to settlement in the USA were selected.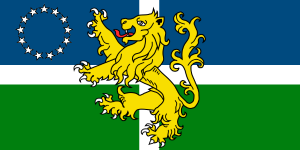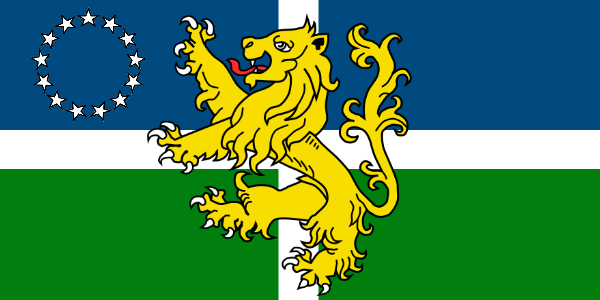 The blue, green and white colors indicate our close association with English, Irish, Scottish and Welsh families. DNA indicates only the most minor affiliation with Irish families except for those having resided in Northern Ireland.
DNA ethnicity will vary among our Goldens. That said, our Goldens have been southern Americans since origin in 1760 in South Carolina. The South's population has until recent generations been relatively stable and similar to its demographic mix since the 1700s.
My demographic origin mix (2022 Ancestry model):
60% — England & Northwestern Europe
20% — Scotland
17% — Ireland
3% — Norway
Most ancestral DNA tests do not differentiate between Ireland and Northern Ireland.
LivingDNA testing has the ability to match DNA down to local county level in Ireland and the UK.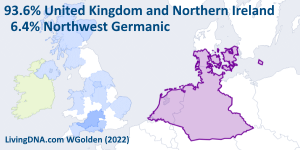 LivingDNA can match UK origin DNA with living Britons by county region[2]https://livingdna.com/ . My atDNA matches the following areas:
32.5% South Central England
— This region is where the James Keeling family came from when they immigrated to New York, USA. These Keelings are a 62 of 67 marker yDNA match to our Golden male line.
15.3% South England
12.1% South Yorkshire
9.1% Aberdeenshire
4.6% Ireland
4.3% Central England
4.2% Devon
3.2% Northwest Scotland
2.2% North Wales
2% Northwest England
1.7% Northern Ireland and Southwest Scotland
1.1% East Anglia
1.1% North Yorkshire
Viewing the two DNA demographic maps above, there may appear disparities between Ancestry and LivingDNA. There really are not. Our yDNA has Scandinavian cousins but is overwhelmingly UK and northwestern Germanic.
Golden male yDNA is R-U106 R-Z405 R-DF98 R-S18823 R-FGC20605 R-FGC20581 R-BY103979.
This line spread from the Benelux/Frisia area to what is now the United Kingdom and to Norway and Sweden, as well as much of northern Germany and Poland.
I use the term 'Germanic' because Denmark and the Benelux do not consider themselves 'German', yet they share yDNA that has origin in what is modern Germany.
Grandfathers and origin according to SNP:
R-Z405 … born about 4400 years ago in the modern Benelux or Frisia area (northwest Germanic)
R-DF98 … born about 4100 years ago, lived in the same region
R-S18823 … born shortly after R-DF98, probably within 1-3 generations
R-FGC20605 … born about 2700 years ago
R-FGC20581 … born about 2500 years ago
R-BY103979 … born about 1400 years ago – Anglo-Saxon settlement of England
Additional FamilyTreeDNA Y700 testing should be able to bring this line of SNP grandfathers into the recent era of post-1600.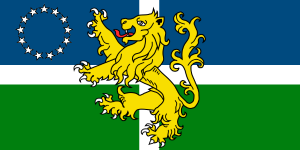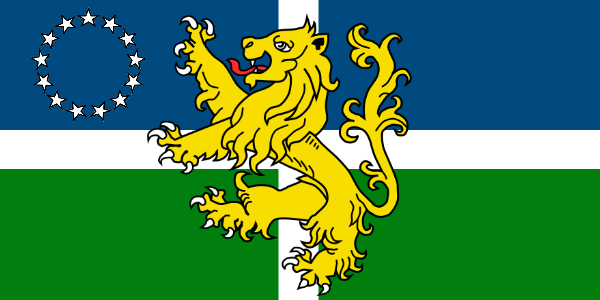 The Stars come from the design of the first American flag indicating unity of the 13 English colonies. The white cross design is common through the UK but also in Scandinavia countries. YDNA testing indicates that our origin before life in the United Kingdom was with families that today are Norwegian and Swedish.
++++++++++
©2022 William Golden, Norfolk1956@gmail.com // Material may be shared without requesting permission and with appropriate attribution: A Probable History of the Golden Family of Newberry, South Carolina Since 1761, by William Golden ©2022