A Probable History of the Golden Family
of Newberry, South Carolina Since 1761
Updated 2023.07.22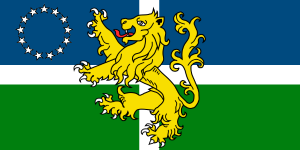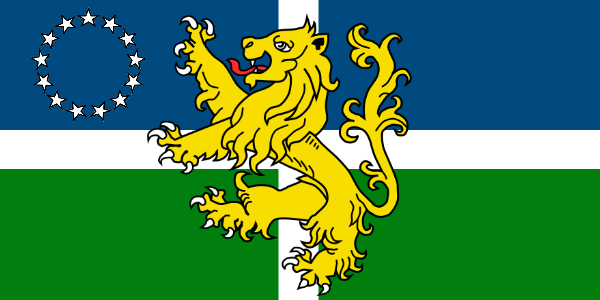 DNA matches with members of the Caraway (Carraway) family are plentiful with my paternal Golden line. Nine (9) descendant line DNA matches exist with John Carraway III, 1675–1719, of Princess Anne County, Virginia, married to Mary Elizabeth Cannon, 1675–1719. These matches come from two of his sons: John Carraway, 1700–1776, and Thomas Carraway, 1704–1791. [1]Per Ancestry.com's ability to denote whether a DNA match is maternal or paternal, all of the DNA matches align correctly with expected lineage of whomever is the DNA match. Additionally, have … Continue reading
John and Mary Elizabeth Caraway had six children that we know of. [2]The Caraway children are well documented. Father John Caraway left a LWT when he died in 1719; does not name Sarah Caraway as a children. As for Sarah, brother Edward passed away in 1723 and does … Continue reading Four did not marry, or there is no record of such and no claim that they did or had children. Our Goldens have atDNA matches with both children (sons) known to have married and to have children:
Edward Carraway, 1698–1723 … left LWT; named siblings; had no spouse.
John Carraway, 1700–1776 … DNA: has plentiful DNA matches across three descendant lines of Isaac Golden (b1784), Nathaniel Golden (b1783), and Samuel Golden (b1770).
Thomas D Carraway, 1704–1791 … DNA: has DNA matches with descendant lines of Isaac, Nathaniel and Samuel Golden.
Elizabeth Carraway, 1707–1723 … died in her teens unmarried.
Ann Carraway, 1709–1752 … no known or claimed spouse or children
Sarah Carraway, 1712–1727+ … named in her brother's 1723 LWT and in her grandfather's 1727 LWT. No known spouse or claim of children.
DNA matches with other children of William and Nellie Golden indicate that the Caraways were a probable grandparent line to our Goldens. Matches exist between Caraways and descendant branches of these children of William and Nellie:
Nathaniel Greene Golden, b1783 SC
Isaac Golden, b1784 SC
Samuel Golden, b1770 SC
There is no current known genealogic connection with the Caraway family. DNA indicates that our paternal line match is at the 5th-8th generation level — which would be the Caraway family DNA matches listed above. If we use 25 years as an approximate timespan for a generation then:
5th Generation: 1822 (1817-1827)
6th Generation: 1797 (1792-1802)
7th Generation: 1772 (1767-1777)
8th Generation: 1747 (1742-1752) … this is the most likely time period that a Caraway family member was a grandparent. [3]

The time period of 1747 (1742-1752) OR 1-2 generations earlier to have a Caraway grandparent is the most likely because we have a relative good understanding of the 7th generation of our Goldens.
Our Golden genealogy is fairly well understood from 1770 (Samuel Golden born) and 1783 (Nathaniel Golden born) onward. We do not know the mother's name for either Samuel or Nathaniel Golden. Samuel and Nathaniel's mother may not be the same person … there is a gap in the years that William Golden had children. Samuel could even be a son of William's probable father Thomas Golden , known to have at least one other child living in 1762 … yet certainly these Goldens and their descendants strongly share DNA matches with the very same Caraway family members. [4]
Our DNA connection could possibly come from John Caraway's wife Mary Elizabeth Cannon. Caraways and Cannons both lived in the Ninety Six District of South Carolina in the pre-Revolutionary War period. Of note, 1 Jul 1775: [5]The Cannons and Caraways also both came from Lynhaven, Princess Anne County, aka Lower Norfolk, Virginia. … Living close to our Goldens in 1776 was the Smith-Caraway living at Abbeville, South … Continue reading
The individuals below may appear in your DNA matches. 
~~~~~~
TIMELINE
1550: 
1600: 
1644: … John Carraway (Carrawaye), 1614–1669, arrives in Virginia from England. Born 12 OCT 1614 or 10 DEC 1615 at Lacock, Wiltshire, England. DEATH 15 JUN 1669 at Lynnhaven Parish, Lower Norfolk, Virginia. As of 20 July 2023, there are eight (8) DNA matches with descendants. Numerous other DNA matches exist but have yet to be entered in the genealogy.
1651: 
1700: 
1750:
1775 Jul 1: … Caraway-Smith family massacre, South Carolina. Enter details and link here.
1790: 
1800: 
1810: 
1820: 
1830: 
1840:
1850: 
1860:
++++++++++
©2022 William Golden, Norfolk1956@gmail.com // Material may be shared without requesting permission and with appropriate attribution: A Probable History of the Golden Family of Newberry, South Carolina Since 1761, by William Golden ©2023
References

↑

1
Per Ancestry.com's ability to denote whether a DNA match is maternal or paternal, all of the DNA matches align correctly with expected lineage of whomever is the DNA match. Additionally, have NOT experienced any contra-matches where the Caraway match indicates the opposite of what would be expected to be a grandparent line of one of our Goldens. As of July 2023, William and Nellie descendant matches are based upon a sample of three male and three female descendants across three Golden lines that split before 1790.

↑

2
The Caraway children are well documented. Father John Caraway left a LWT when he died in 1719; does not name Sarah Caraway as a children. As for Sarah, brother Edward passed away in 1723 and does name Sarah as a sibling. Sarah's grandfather passes away in 1727 and names Sarah as well.

↑

3
The time period of 1747 (1742-1752) OR 1-2 generations earlier to have a Caraway grandparent is the most likely because we have a relative good understanding of the 7th generation of our Goldens.

↑

4

↑

5
The Cannons and Caraways also both came from Lynhaven, Princess Anne County, aka Lower Norfolk, Virginia. … Living close to our Goldens in 1776 was the Smith-Caraway living at Abbeville, South Carolina. All but two of the family died in an Indian massacre of the family. This particular branch of Caraways are also Princess Anne County, Virginia, Keeling descendants