A Probable History of the Golden Family
of Newberry, South Carolina Since 1761
Updated 2022.05.08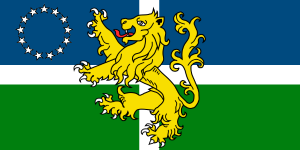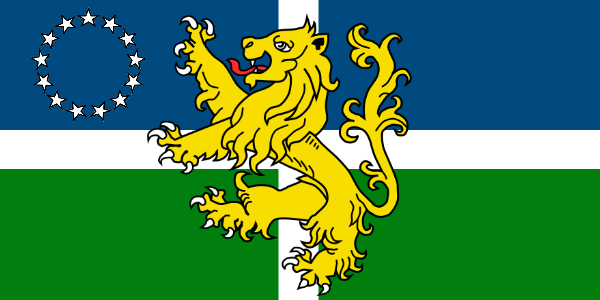 The individuals below may appear in your DNA matches. 
Vardel Virgil Golden is not a known William and Nelly Golden descendant. DNA matches with trees containing him do appear. Vardel/Virgil's wife Barbara Cane (Cain) and her family are of South Carolina origin from the Laurens area (1810/20/30 census).
DNA Matches: In addition to Golden, look for matches with Ashworth and Dobbins family. These are descendant from Vardel Virgil Golden and are well DNA-tested.
~~~~~~
PROFILE
Parents:  Unknown
DNA Tested?
~~~ No. No known descendants are yDNA tested.
~~~ Yes. One or more descendants are DNA (atDNA) tested.
Birth: about 1814, possibly Alabama or South Carolina.
Death: no record of death. Various genealogies list death as 1861 OR 1864 at Memphis, Shelby, Tennessee. Was possibly alive as of 15 Jun 1860 as Vardel Golden is listed on a Miami County, Kansas land grant record. The land grant lists Vardel Golden as a member of Captain Rives Company, Alabama Militia, or the land was due to service therein. [1]US GOV Bureau of Land Management Records Online

https://glorecords.blm.gov/details/patent/default.aspx?accession=0410-141&docClass=MW&sid=szoovx0c.lla

Vardel Golden not appear in the 1860 census with the family living at Prattville, Autauga, Alabama. Wife 'Barbara C. Golden' is listed as head-of-household in the census.
Spouse: Rachel Barbara Cain (Cane), 1818 SC-after 1870 AL.
Children:
~~~ Yes, will be added.
Military: Captain Rives Company, Alabama Militia (1855)
Working Notes: Yes, but not yet organized online.
Yes. Notes are private from public view.
A Last Will and Testament and/or Probate documentation exists: No
Relationship WDGolden: Unknown. 
TIMELINE 
1790: 
1800: 
1810: 
~~~ 1814: Vardel Golden born about 1814. Place unknown. No claim of parentage or siblings..
1820: 
1830: 
~~~ 1839 Mar 9th: Marriage at Tallapoosa County, Alabama, USA. A full record of the marriage is available with Vardel Golden and Johnathan Cain (father of bride) pledging bond for the marriage by Vardel to Rachel Barbara Cane (Cain). [2]1834 – 1855 Alabama Marriages. County courthouses, Alabama. This collection consists of county marriage records from various counties in Alabama. This collection available online at Ancestry.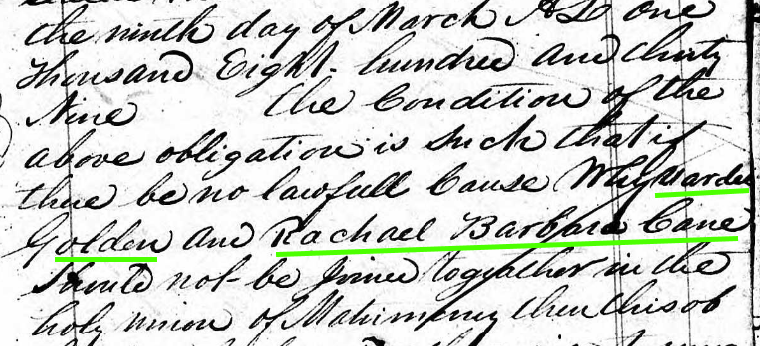 1840:
1850: 
1860:

~~~ Jun 15th: Was possibly alive as of 15 Jun 1860 as Vardel Golden listed on a Miami County, Kansas land grant record. The land grant lists Vardel Golden as a member of Captain Rives Company, Alabama Militia, or the land was due to service therein. [3]US GOV Bureau of Land Management Records Online https://glorecords.blm.gov/details/patent/default.aspx?accession=0410-141&docClass=MW&sid=szoovx0c.lla

++++++++++
©2022 William Golden, Norfolk1956@gmail.com // Material may be shared without requesting permission and with appropriate attribution: A Probable History of the Golden Family of Newberry, South Carolina Since 1761, compiled by William Golden ©2022