A Probable History of the Golden Family
of Newberry, South Carolina Since 1761
Updated 2022.06.23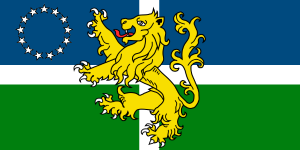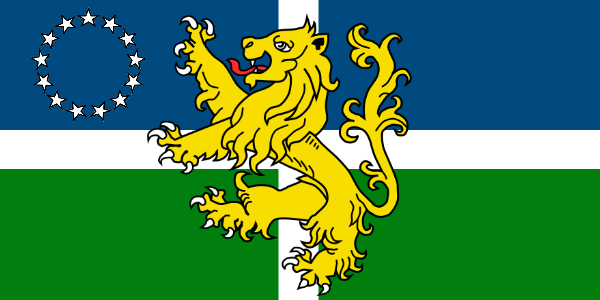 The individuals below may appear in your DNA matches.  
~~~~~~
PROFILE
Parents:   
DNA Tested? 
~~~ Yes. One or more descendants are DNA (atDNA) tested. An Ancestry.com DNA test should easily indicate presence of Awbrey ancestry for those born before 1960, possibly after.
Birth: about 1643. Place of birth is unknown. Parents are believed to have married in 1641 at Talley, Carmarthen, Wales. There is a record of arrival in Virginia for a Henry Awbrey, dated 1667, precluding Alice Awbrey as being born in Virginia. [1]Source: COLDHAM, PETER WILSON. The Complete Book of Emigrants: A Comprehensive Listing Compiled from English Public Records of Those Who Took Ship to the Americas for Political, Religious, and …

Continue reading

Some genealogies indicate place of birth as Sittingbourne Parish, Old Rappahannock County, Virginia — there appears to be no basis for a Virginia birth.
Death: After 10 Nov 1698, at Essex County, Virginia.[2]

1697-1699 Essex County, Virginia Deed & Will Book, Part II; [Antient Press]; Page 274-276

This is the date that Alice's last will and testament (LWT) was signed and witnessed. There is no known proven date when her LWT was entered into probate. See timeline below to read her LWT.
Children:

~~~~~~ Edward Gouldman
~~~~~~ Francis Gouldman
~~~~~~ Robert Gouldman
~~~~~~ Thomas Gouldman 

Military: N/A.
Working Notes: Yes, but not yet organized online. There are footnotes available online from other genealogies:  … Colonial Settlers, Maryland and Virginia …
A Last Will and Testament and/or Probate documentation exists: No
Relationship WDGolden: Unknown. 
TIMELINE 
1630: 
1640: 
1650:
1660:
1670: 
1680: 
1690:
~~~ 10 Nov 1698: Last Will and Testament signed and witnessed.
In the name of God Amen I Alice fforbes of ye County of Essex widdow being of sick and weak body but of Sound & perfect mind & memory thanks be given unto Almighty God for ye Same & Considering with my selfe ye frailty of this life ye certainty of death & ye uncertainly of time thereof do make & ordaine this my last will & testamt. in manner & forme following first & principally I comend my soul into ye hands of Almighty God my Creatr. hoping & assoured by beleveing through the merrits death & passion of his only Son & my only Savior & redeemer Jesus Christ to obtaine full and free pardon and remission of all my Sinns and to inherit eveerlasting life & my body I committ to ye earth from whence it was taken to be decently interred according to ye discrecon of my Exrs. hereinaftrer named and as touching ye dispostion of Such Temporall Estate as it hath please God in his great mercy to bestow upon me I give, devise and bequeath ye Sames as followeth
Impor. I give & bequeath unto my son ffra Gouldman five pouns Sterling to buy him a piece of plate in remembrance of me.
Item I give & bequeath unto my daughters in law Mary and Dorothy Gouldman twenty shillings sterling a peace to buy them a morning Ring to wear in remembrance of me
Item I give and bequeath unto John Thacker ye son of Samuel Thacker one Cow ye choisce of any that I now have.
Item I give devise & bequeath unto my son Edward Gouldman all my tract of Land whereon I now live containing by estimacon three hundred and eighty acres. (be ye same more or less) wch. I lately purchased of Jeremy Axum & Thomas Godwing and all ye Houses, orchards & appurtenances thereon being or Thereunto belonging to hould unto my sd Son Edward Gouldm and ye heirs of his body Lawfully begotten for ever and for de falut of such issue
issue I give devise and bequeath ye sd, Tract of land with ye appurtencances unto my son ffrancis Gouldman and his heirs for ever.
Item all ye rest & residue of my negroe Slaves, English Serveanst , money, Tobacco, plate, Debts, & Securities for debts Cattle Hoogs Household Stuff & other p. Sonall estate whatsoever not herein before given & bequeathed
ffunnerall expenses being first paid & discharged
I give & bequeath unto my sd sons Edward Gouldman Francis Gouldman Exrs. of this my last will and Tesmt. and I do hereby revoke & make void all former & other Willis by me at anytime heretofore made & do publish & declare this my last will & testmt. In witness whereof I have hereunto set my hand & affixed my Seale ye Second day of June in the year of our Lord God one thousand Six hundred niney & eighty
The marks of Alice A fforbes (Seale)
Sealed & delivered published & declared (afther ye words [I give & bequeath] were interlined between ye three & twentieth & four & twentieth line on ye testmt above written) in ye pr sence to Samll Thacker ye marke
of John Pettew
Tho Gregson
Roved by ye oaths of ye witnesses hereto Essex County Court ye 10th day of Nov 1698 & truely Recorded
Test
Francis Meriwether Cl Cur
1700:
++++++++++
©2022 William Golden, Norfolk1956@gmail.com // Material may be shared without requesting permission and with appropriate attribution: A Probable History of the Golden Family of Newberry, South Carolina Since 1761, compiled by William Golden ©2022
References

↑

1
Source: COLDHAM, PETER WILSON. The Complete Book of Emigrants: A Comprehensive Listing Compiled from English Public Records of Those Who Took Ship to the Americas for Political, Religious, and Economic Reasons of Those Who Were Deported for Vagrancy, Roguery, or Non-Conformity and of Those Who Were Sold to Labour in the New Colonies. Baltimore: Genealogical Publishing Co. 1661-1699. 1990. 894p.

↑

2
1697-1699 Essex County, Virginia Deed & Will Book, Part II; [Antient Press]; Page 274-276