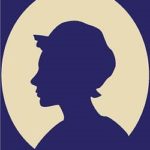 Genealogy Notes
Lots to know, see, learn, research and to participate
Some notes … not in any particular order other than most recent additions
Online Library 
Access to some books may require subscriptions to services such as Ancestry ($)
…  
Virginia 
… Virginia Land Records, 897 pages — Ancestry – View Book … Source: Virginia Land Records, excerpted and reprinted from The Virginia Magazine of History and Beiography, the William and Mary College Quarterly Historical Magazine and Tyler's Quarterly Historical and Genealogical Magazine with notes by Genealogical Publishing Company, Baltimore, 1982.
… 
Online Virtual Library of Books
Some may require a paid subscription to a service like Ancestry.
Got info? Bill Golden Norfolk1956@gmail.com
Comments, Questions and Thoughts
You can reach Bill Golden at Norfolk1956@gmail.com
GoldenGenealogy.com is moderated by Bill Golden — in search of his own family.
To find his, he collects and shares what he finds. His Pokemon strategy is to collect them all while finding his.
Bill Golden Norfolk1956@gmail.com