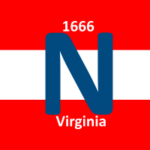 Norfleet
There are numerous threads from these families interwoven via DNA and genealogy into my own family.
Some notes … not in any particular order other than approximate time sequence.
Eleanor Ann Ruffin Hines and Dr. Richard Norfleet of Blowing Rock, NC Old Virginia still alive in the present … Norfleets and Hines … large intermarried Tidewater farm families. >>> Eleanor Ann Ruffin Hines died on June 1, 2021, at her home in Hound Ears, Blowing Rock, NC. Wife of Dr. Richard Norfleet Hines. Her
Read More »
Got info? Bill Golden Norfolk1956@gmail.com
Comments, Questions and Thoughts
GoldenGenealogy.com is moderated by Bill Golden — in search of his own family.
To find his, he collects and shares what he finds. His Pokemon strategy is to collect them all while finding his.
Bill Golden Norfolk1956@gmail.com