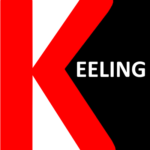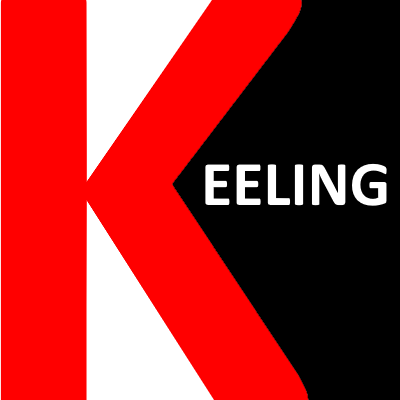 Keeling, Kelinge, Kelian
There are numerous threads from these families interwoven via DNA and genealogy into my own family.
Some notes … not in any particular order other than approximate time sequence.
My relationship to Keelings: I had a Keeling grandfather at some time prior to 1660, possibly 1580-1660. Confirmed by yDNA, 67 Markers FamilyTreeDNA … it appears that our branch changed its surname in the early 1660s (Gouldman, Goulden) while maintaining a close relationship with Keelings for several generations to follow, into the early 1700s. I can identify a later English Keeling family from Hungerford, Berkshire, England as direct male-line kin — their own genealogy traces only to the early 1700s. Looking for the connection backwards. YDNA testing by Keelings can help with this.
Keelings Arriving in Americas The following Keelings arrived in North America or the Caribbean before 1700. If you have information on specific individuals then please share. LWT = Last Will and Testament Year Name ArrivedWhere Ship 1628 Thomas Keeling Virginia "Hopewell"   This Thomas Keeling would arrive (probably) at Jamestown, and by Nov 1628 claim
Read More »
Edward Keeling c1640-1687 not the son of Thomas Keeling and Anne Thorowgood Keelings and Gouldmans — Close Gouldman family associate and godparent to Gouldman son, husband of Mary Wariner: Edward Keeling of Essex County, Virginia, c1640-1687 is NOT the son of Thomas Keeling 1608–1664 and Anne Thorowgood Keeling Bray 1618–1683 despite many online genealogies claiming
Read More »
Capt Thomas Gouldman Estate, 1687, Keeling Replaced as Administrator June 1st, 1687 — The Old Rappahanock Court ordered Mary Warriner Keeling, widow of Edward Keeling to deliver every scrap of paper as they belong to the estate of Captain Thomas Gouldman: "…make true discovery and deliver up … all & every such papers bills & accts…".
Read More »
Got info? Bill Golden Norfolk1956@gmail.com
GoldenGenealogy.com is moderated by Bill Golden — in search of his own family.
To find his, he collects and shares what he finds. His Pokemon strategy is to collect them all while finding his.
Bill Golden Norfolk1956@gmail.com