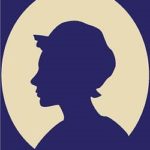 Genealogy Notes
Lots to know, see, learn, research and to participate
Some notes … not in any particular order other than most recent additions
KING WILLIAM, VIRGINIA … An interesting downloadable digital book to have on your bookshelf. Printed in 1897 and actually does have information about families not available elsewhere. GoldenGenealogy.com — Family history and genealogy for surnames of Golden, Golding, Goulding, Goldman, Gouldman, Goleman, Golman, Golmon and other similar families.
Read More »
Got info? Bill Golden Norfolk1956@gmail.com
Comments, Questions and Thoughts
You can reach Bill Golden at Norfolk1956@gmail.com
GoldenGenealogy.com is moderated by Bill Golden — in search of his own family.
To find his, he collects and shares what he finds. His Pokemon strategy is to collect them all while finding his.
Bill Golden Norfolk1956@gmail.com