Intended for surnames of Gald / Gauld / Gold / Gould -en -in -ing -man -on -yng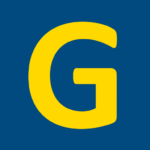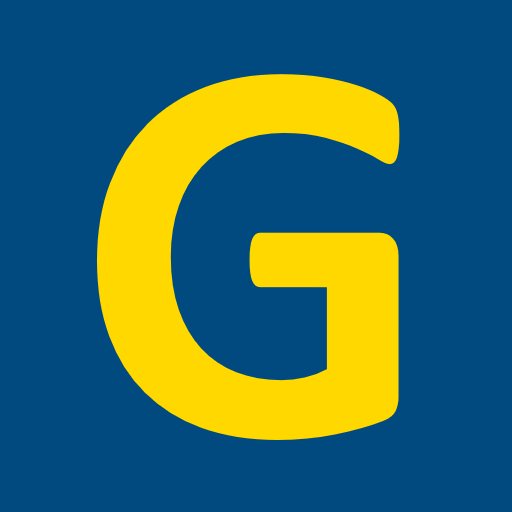 Your male DNA test results may match you to a specific family via yDNA.
Ancestry.com does not provide this info … BUT you can analyze your Ancestry test to get a very useful, fairly accurate yDNA haplotype determination.
If you have questions or need help, contact Bill Golden, Norfolk1956@gmail.com 
Privacy: Your identity and contact info will not be shared without you being contacted and agreeing to sharing it with a specific individual in advance. 
Bill Golden's lineage (2021): R1b R-M269 R-U106 R-Z405 R-DF98 R-S18823 R-FGC20605 R-FGC20581 R-BY103979
Golden YDNA Patriarch Project
Male Lines and their known yDNA haplotypes:
A single known test is not sufficient to have confidence that a male line descends from a particular yDNA grandfather.
Two tests from two separate male lines separated in time and not directly descended from one another is the minimum number of tests to have confidence that a haplotype is probably correct.
Three or more tests from different branches is really good confidence.
Please read comments for any moderating considerations.
| | | |
| --- | --- | --- |
| 3+ Tests | 2+ Tests | x1 Test |
Levels of Confidence in a yDNA type belonging to a male line: ... High Confidence: Are there 3+ tests from different male lines separated several generations? ... Good Confidence: Are there at least 2+ within the last several generations? Then there is high confidence back to the MRCA: Most Recent Common Ancestor. ... Provided here only as FYI. Just one test associated with a family line and a genealogy? ... Two or more tests going back to an MRCA is necessary to consider yDNA type assignment as relevant with any degree of confidence.
Name
Haplotype
Jacob Golden ?? - 1756 VA
R-M269 R-Z255 R-FT3388
Spouse: Barbara Bender mother, Henry County, Virginia
John Gaulding 1665 VA - 1740 VA
R-M269
Spouse: Mary Anne Stuart 1680–1735, both born and lived their lives in New Kent County, Virginia
Mark / Markus Golden c1762 SC - 1844 AL
Richard Golden c1740 ?? - 1788 GA, or 1744 GA - 1795 TN
John James Golden 1797 SC - 1857 TX

G-M201 G-P15 GZ29424
These Southern Appalachian Goldens appear to have been in the upper Savannah River area by 1760, probably in the 1740s, near to where Georgia, South Carolina and Tennessee come together ...History for this region indicates that a presence before 1755 would probably have been in Georgia not in South Carolina or Tennessee as those areas were still unsettled and under Native American control ... Mark Golden's spouse: Nancy Parks, 1774–1849 ... John James Golden spouse: Sarah A. Hall, 1800–1883 ... Richard Golden spouse: Mary Francis Lowe, 1750–1812 ... a possible patriarch of these Goldens is Elender Eli Golden (Gwaltney), 1729–1829, spouse: Choctaw Cherokee Bride
Thomas Golding c1435-1505 EN
I-M253 I-A16783
Spouse: Agnes Letton, 1438–1504, mar.1462 ... Thomas Golding, d. ca 1504, Cavendish, Suffolk ... this line includes a number of notable Goldings, such as John Golding, 1485–1547, Esq. Auditor of Exchequer ... and Arthur Golding, 1536–1606, ... one branch would migrate to Bermuda in the Caribbean, Percival Golding Jr, 1608–1680 ... Ephraim Golding, 1694–1767, would migrate on to Long Island NY ... living descendants now reside throughout New England and Canada.
William Golden c1750 ?? - 1809 SC
R-M269 R-Z405 DF98 R-FGC20581
Spouse: BTB Nellie LNU, c1745/55 ?? - aft. 1810 SC ... father may be named Thomas Golden / Goulden and have settled in Newberry, SC c1760. Descendants claim possible descent from Gouldman family of Caroline and Essex County, Virginia.
William Erwin Golder / Golden
1613 EN - 1672 NJ
R-M198 R-M512
Married to Anna Catharyn Smith 1623 NY - 1672 NJ ... there are four matching YDNA tests, but claim made by only one to descent from William Golder. The genealogies of the others are unknown. The one known genealogy claiming descent seems reasonably firm.
William Golding c1704 VA - 1782 SC
R-M269 R-BY42910
Married to Elizabeth Foster c1704 VA - 1775 SC
Pennsylvania Guldens and Goldens bef. 1732
and Irish McGoldrick after 1835.
R-M269 DF105 R-BY57933
Several immigrations may have occured a generation apart ... an Edward Golden line was American by 1732, b. 1732 and d. 1777; another genealogy for a Patrick McGoldrick claims birth 1835 Ireland ... yDNA says they are close kin.

Heraldic elements, colors and designs from various Golden, Golding and Goulden families