Belcher – John Allen Belcher with wife Sultania Graham Belcher and sons Clossie and Ollie Belcher – circa 1906
My great-grandparents John Allen Belcher with his wife Sultania Graham Belcher and their sons Clossie and Ollie Belcher – circa 1906.
Their daughter Readie Mae Belcher married Henry Roosevelt Golden and were my grandparents on my father's side. The family hails from Jefferson County (Birmingham area), Alabama.
Readie Mae was a sweetheart and I am so glad that I got to know her through the years. I have letters from her since I was a child. When I got older and joined the Army she would invite me and my Army buddies to come stay with them at her home in Gardendale, Alabama. She seemed to take great pleasure in serving huge heaping bowls of fried okra to my Yankee buddies, whom generally come to eat multiple helpings of it after trying it. (Am very fond of fried okra myself.)
The story that I heard as to how Readie Mae Belcher and Henry Roosevelt Golden met was that my grandfather was hiking down from Warrior, Alabama to look for work in Birmingham. He came upon the Belcher farm, which was primarily a dairy farm and he asked if there was any work. There was … and then he met the farmer's daughter and they fell in love and married.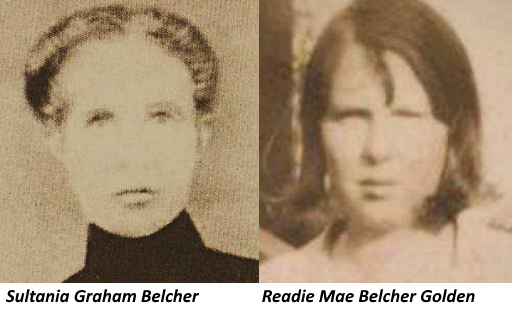 Got info? Bill Golden Norfolk1956@gmail.com
Comments, Questions and Thoughts
You can reach Bill Golden at Norfolk1956@gmail.com
GoldenGenealogy.com is moderated by Bill Golden — in search of his own family.
To find his, he collects and shares what he finds. His Pokemon strategy is to collect them all while finding his.
Bill Golden Norfolk1956@gmail.com