Essex County, Virginia Digitized Records
FamilySearch has some digitized records if you know where to find them. It can sometimes seem like magic finding them. I admit to being one of those that use the generic search engine and being often frustrated with the results.
Luckily there are some magical people in genealogy groups that have been there and done that AND gotten results.
My understanding is that there is an active effort to digitize even more records. Check back!
Another very useful tip is that there are digitized records and images available but NOT indexed. Go to the Images tab on FamilySearch and enter the location that you are interested in.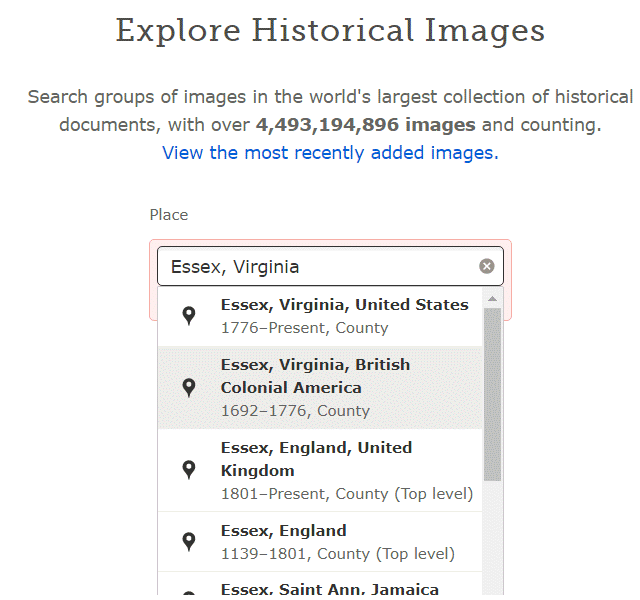 A BIG thank you goes to Rena Ransome and Whitlock-Osborn Carolyn for these tips!
Facebook also offers a variety of helpful groups if you are researching Essex County, Old Rappahannock County and Virginia:
….. Families from the Northern Neck area
….. Northern Neck of Virginia Historical Society 
Got info? Bill Golden Norfolk1956@gmail.com
Comments, Questions and Thoughts
You can reach Bill Golden at Norfolk1956@gmail.com
GoldenGenealogy.com is moderated by Bill Golden — in search of his own family.
To find his, he collects and shares what he finds. His Pokemon strategy is to collect them all while finding his.
Bill Golden Norfolk1956@gmail.com