Keeling Tree Chaos – William Tyler Keeling, c1710-1820

KEELING TREE CHAOS — Parents, wives and any children of William Tyler Keeling, c1710-1820, appear to be unconfirmable.
While I believe that he descends from the Princess Anne, Virginia, Keelings there is no documentary evidence for that, and genealogy trees for him are so contradictory and lacking any actual documentation that the William Tyler Keeling tree effectively starts and ends with him.
Numerous wives claimed by different trees. Oddly, marriage records exist for three of the wives — but who knows which William Keeling they were actually marrying. All wives disappear from recordkeeping except for their marriage.
Darcus Ward is claimed as a wife, but she is documented as marrying a BENJAMIN Keeling in 1805 at Washington, KY … their tree before and after 1805 is unknown. Various trees try to blend Benjamin Keeling into being William Tyler Keeling.
>>> No evidence for his parents being Thomas Leonard Keeling, 1696–1764, and Catherine (Katherine) Ball, 1696–1722. Neither ever lived anywhere near where it is claimed William Tyler Keeling was born: Halifax, Virginia.
>>> Claimed wives Elizabeth Whitman and Elizabeth Mines are same person? Listed in genealogies as married to William Tyler Keeling. Both have same birth years (1714) and death years (1793). No evidence for either, or their parentage, or marriage to William Tyler Keeling.
>>> Judith Hipkinstall did marry a William Keeling in 1773, Middlesex, Virginia … no evidence for their life after that … and Middlesex is not near to where William Tyler Keeling was supposedly born and roamed in the frontier of Kentucky.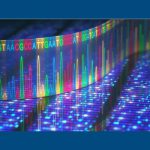 Claim descent from William Tyler Keeling? Consider taking a YDNA test to help create a trackable DNA match with other Keelings also claiming descent.
A YDNA test will also help track back across time to specific pre-USA origins.
Got info? Bill Golden Norfolk1956@gmail.com
Comments, Questions and Thoughts
You can reach Bill Golden at Norfolk1956@gmail.com
GoldenGenealogy.com is moderated by Bill Golden — in search of his own family.
To find his, he collects and shares what he finds. His Pokemon strategy is to collect them all while finding his.
Bill Golden Norfolk1956@gmail.com