Clara Anne Norfleet
Born April 10, 1933 – Hickory, Chesapeake, Norfolk, Virginia or Elizabeth City, North Carolina, Died April 12, 1997 – Woodbridge, Prince William County, Virginia
Mother: Jacqueline Virginia Norfleet, 1912–1973 … formally adopted by grandparents Alvah Edison Norfleet Sr, 1888–1959, and Nannie Leigh Hines, 1889–1963, as a baby. Grandparents are listed as parents on birth certificate.
Relationship: my mom and hero. She married John Henry Golden in March 1955.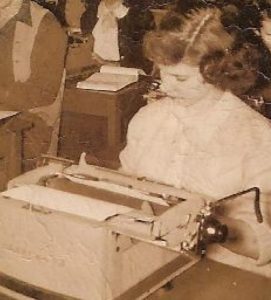 Attended Weeksville High school, Elizabeth City, North Carolina in her senior year. Middle school and her other high school years were at Greatbridge High School, Greatbridge, Norfolk (now Chesapeake), Virginia. The family resided in Hickory, Virginia – located between Greatbridge and the North Carolina line.
While in high school, did Clara Anne Norfleet Golden see this?
This is footage from the 1951 Elizabeth City Potato Festival, home to Weeksville High School.