Gulden's Mustard — Actually made by Guldens from New York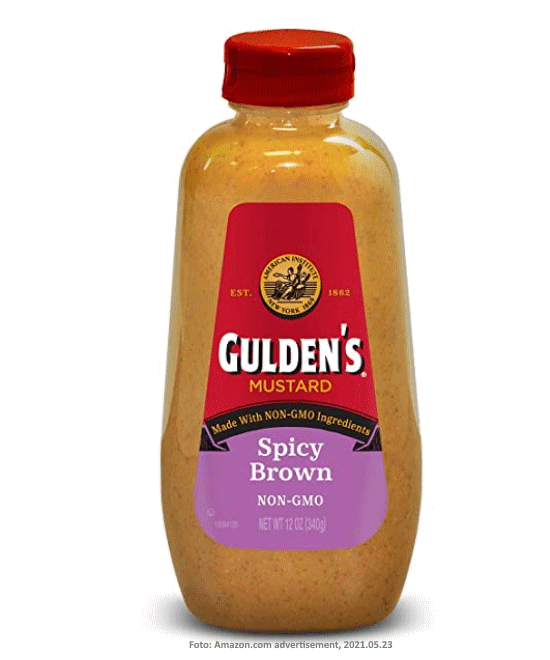 Charles Gulden was the creator Gulden's Spicy Mustard and many other sauce condiments in the mid-1800s.
PARENTS: Jacob Adam Gulden (1811-1898), and Albertina Geissen (1813-1854), both from Schwetzingen, Germany, just outside of Heidelberg.
Immigrated to Pennsylvania USA before 1835. Became naturalized citizen in New York in 1835 — certificate of naturalization available on Ancestry.com
Bill Golden sez: Over the years I have been blessed with the opportunity to visit Schwetzingen, Germany on many occasions. There is a Golden/Gulden family with a genealogy living there today — they shared with me privately but have no desire for it to be public. 
Am not related to these Guldens, although I do have kin from Schwetzingen. I have many photos that I took of the grand palace and area of Schwetzingen — am glad to share those!
Charles Gulden was born on September 23, 1843, in New York City. By the age of 15, he was employed as an engraver. Two years later, he went to work for his uncle, who owned the Union Mustard Mills. After serving with a reserve regiment at Gettysburg during the Civil War, he returned briefly to his uncle's shop.
Gulden opened his own mustard company in 1862. He chose Elizabeth Street for his shop, near the South Street shipping berths, where he could easily obtain the mustard seeds and spices necessary to mix with vintage vinegars. Charles Gulden died in 1916 and is buried in Woodlawn Cemetery in The Bronx.
By 1883, Gulden's product line included 30 mustard varieties and other products, including olives, capers, cottonseed oil, catsup, and Worcestershire sauce.
+++++++++++++++
Wikipedia has an expanded biography for Charles Gulden, as does FindaGrave.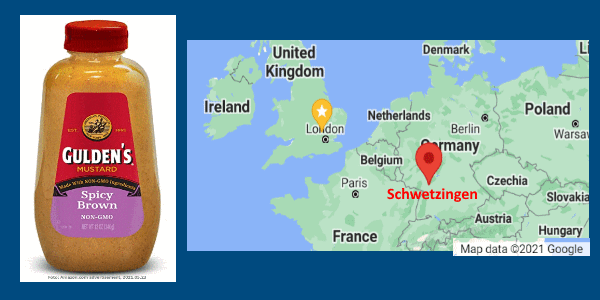 Got info? Bill Golden Norfolk1956@gmail.com
Comments, Questions and Thoughts
You can reach Bill Golden at Norfolk1956@gmail.com
GoldenGenealogy.com is moderated by Bill Golden — in search of his own family.
To find his, he collects and shares what he finds. His Pokemon strategy is to collect them all while finding his.
Bill Golden Norfolk1956@gmail.com